July 26, 2015
Mystery Shopping Companies, Make Extra Money
Mystery Shopping Companies
Hello, welcome to Blog Central. This post will be a little different than my other posts. I want to give you a free list of Mystery Shopping companies that I work for.
If you want to make some extra money, mystery shopping is pretty cool. Get paid for going to your favorite store or restaurant. Below are a number of mystery shopping companies I work for. This list will grow. Take a look at some or all of them:
Market Force (mystery shopping)-This is probably one of the first mystery shopping company I have ever worked for. They are great to work for and have some pretty cool shops. Here are just a few shops they specialize in:
restaurants (Wingstop, MacDonalds, Five guys and a burger and more)
convenience stores
bank shops
and more
You can sign up by clicking on the Market Force link above. Tell them Patrick Larkins recommended you.
The best Mark-This company has been around since 1986. They are headquarters in Minnetonka, MN USA. Just to name a few kinds of shops they do:
automotive (new sales and Maintenance)
health care
restaurants
supermarkets and drug stores
and much more
The automotive industry is what you could get most of, and they pay pretty well. Watch this video:

So give them a chance. It's free to join. You never have to pay anything, they pay you. Just click here and start making money.
Ace Mystery Shopping-Ace is another great company to work for. They have some interesting shops. Here are some of the kinds of shops they do:
Cell phone shops (Verizon, T-Mobile)
Best buy (retail)
and more
You really need to sign up with this company and get started on making some extra income.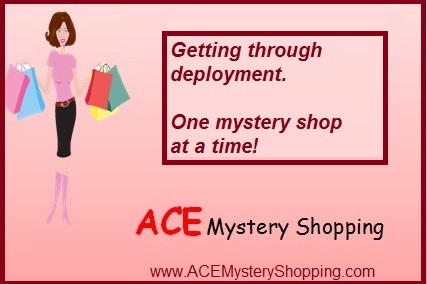 Click on the links above and get started. Remember free to join, never have to pay anything to join.
Final Words
Here are my top three Mystery shopping companies that you can get started with for now. Don't worry I will have more in the near future. This list will get longer.
If you have any questions or would like some help getting started then leave me a comment. Thanks again for visiting Blog Central.
STAY AWESOME